Report of EIP-India training March (2014)
EIP-India arranged one day EIP-Training from 10.00 AM to 5.00 PM for the students of Yashodarabai Khare Junior College of Education on March 15, 2014. Age groups of girls students are 19 to 25 years and after two year diploma course in education they will join the schools as teachers.
The theme of the training was "Peace & Human Rights through Education" 64 students and 7 lecturers actively participated in the EIP training.
Download the report of EIP-training
Balkrishna Kurvey speaking on articles of Human Rights, Nalini Kurvey , EIP India, Mrs.Vishakha Bagde, Principlal, Yashodabai Khare Junior College of Education and students of junior college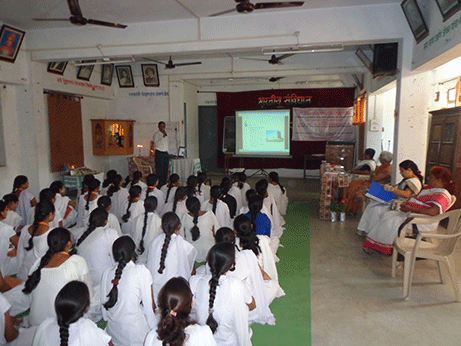 Nalini Kurvey speaking regarding work of EIP and need of Peace & Human Rights training for teachers and others.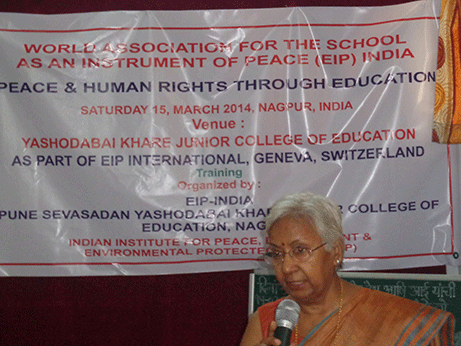 Nalini Kurvey informed the role of EIP, Mrs. Vishakha Bagde, Principal, Yashodabai KhareJunior College of Education and Balkrishna Kurvey, EIP-India on dias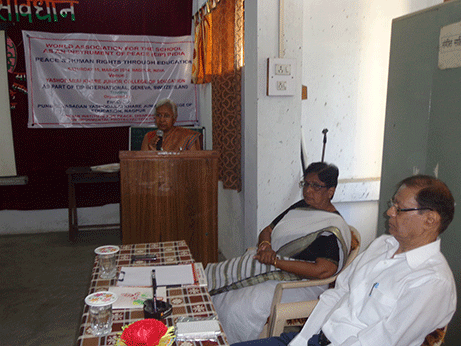 College classroom monitor welcoming the guest.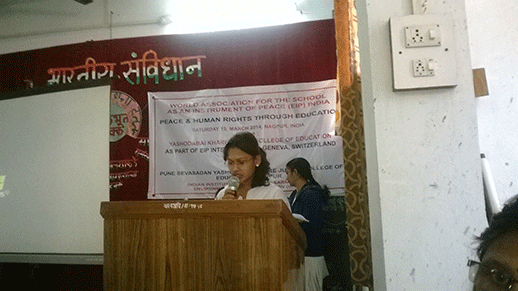 Girl students.