National Training Session on Human Rights Education on December 12, 2012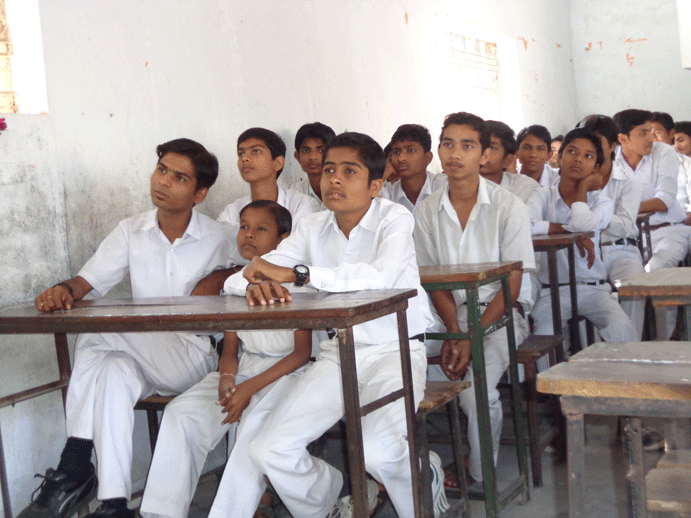 National Training Session on Human Rights Education for Social Work Institutes in Nagpur (India) on December 12, 2012
Organized by:
EIP-INDIA
MAJOR HEMANT JAKATE VIDYANIKETAN
INDIAN INSTITUTE FOR PEACE, DISARMAMENT & ENVIRONMENTAL PROTECTION (IIPDEP)
HUMAN RIGHTS & PEACE EDUCATION
SHORT REPORT OF THE HUMAN RIGHTS & PEACE EDUCATION IN SCHOOL On the eve of Human Rights Day, training session for Senior High School students was arranged in Major Hemant Jakate Vidyalaya (school), Nagpur on December 8, 2012. The theme of the training was "Human Rights & Peace Education". 67 senior high school students and their teachers actively participated in one day training.
Principal Mr. Madhusudan Mude of Major Jakate School welcomes the guests and informed the students importance of human rights and peace in life of individual and society.
Dr. Nalini Kurvey informed the work of EIP and how it was established by Jacques Muhlethaler She stress that Human Rights education taught in school will help the students who are going to be a citizen and will take active part in society and national life.
Dr. Balkrishna Kurvey introduced the articles of Human Rights in simplified manner with photos. He stressed that the youths are backbone of the country and human rights and peace education should be started from the student life of the youth. Well informed Human Rights students will certainly benefit the society. They will observe their human rights as well as respect the human rights of others. India is largest democracy in the world and for the safeguard of the democracy, observation of human rights is essential. Human Rights propagate and build peace, and development.
Students and teachers ask many questions and it was replied by Dr. Balkrishna Kurvey and Dr. Nalini Kurvey. Students were give some questionnaire and workshops also arranged.